Our Products
Typically supporting the commercial and professional cooking, food processing and bulk container businesses, our radiant and contact heating assemblies and products are manufactured using best- in-class materials, assembled within the UK.
Where applicable, our focus is on the integration of thermal insulation and temperature sensing technology, providing energy-saving and performance benefits.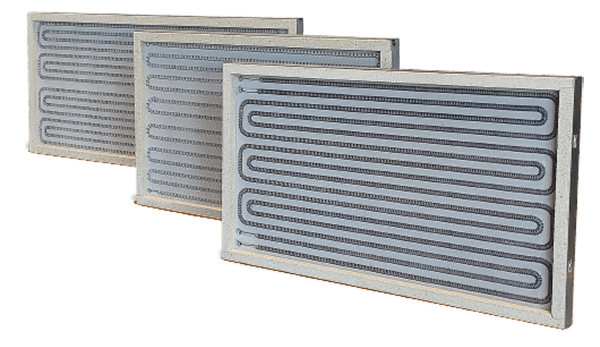 UK Design and Manufacture
Expert Design Collaboration
About PRW Thermal
A small team with many years' experience in the design and manufacture of electric heating elements, electric appliances and mechatronic equipment, servicing industrial and consumer markets, we offer a range of existing design platforms and the option to customize with rapid design and CNC machine production processes.
We have in-depth technical knowledge of heating system design, high temperature materials technology and temperature sensing and control systems, which is supported by modern manufacturing equipment and a high-quality supply base.
We work closely with customers, particularly in NPD, to ensure the most effective integration of heating systems within the application and minimising time-to-market.
Our business model is based on developing innovative technical solutions, excellent product quality whilst being competitive in all our product sectors, which include.
Vitroheat Radiant Heaters for under Glass Ceramic or Metallic cooking surfaces
Heattherm Ribbon / Thermal Insulation Composite Contact Heaters
Aluminium Foil Heating Elements
Silicone Heating Elements
Bulk Container (IBC) Single Trip and Multi Trip Heaters